Best Arcade Game Manufacturers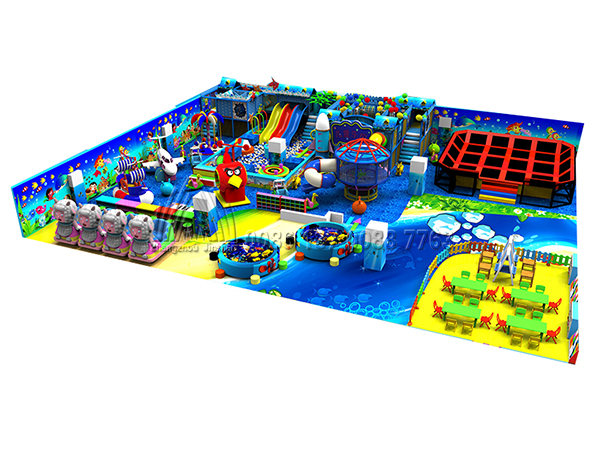 AA JOYLAND PVT LTD – Amusement Park Manufacturer
Gaming has always evolved to the next stage over the years and decades, but it started from the bottom at arcade arenas. Arcade games possess the true adrenaline of gaming as you get to mash and press big buttons and control joysticks for the ultimate experience. These type of games are usually super fun to play at amusement parks and theme parks and attracts a lot of attention from gamers.
However, to find the perfect modern arcade game machine for your own set-up, you'll need to find the best arcade game manufacturers that have a wide variety and an extensive line up of modern arcade games.
In this blog, we'll tell you about how to get the best modern arcade games and equipment. Not only that, but we'll tell you why our company, A.A Joyland, is one of the best arcade machine manufacturers out there for purchasing full-fledged arcade machines.
History
Arcade games were introduced into the market by companies like Namco Bandai, Capcom, SEGA, Konami and other arcade machine manufacturers. The arcade machine era kicked off in the late 70's and early 80's with games like Street Fighter, Pacman, King of Fighters, Tekken 3, Metal Slug, and other classics from arcade games manufacturer.
Arcade games are a great addition to amusement parks, indoor theme parks, offices or even your own living room if you're a true gamer. Simply select your favorite game from an arcade machine supplier and you're ready for some real arcade gaming.
Why A.A Joyland is a leading Arcade Machine Manufacturer
With over a reputable two decade experience in the amusement industry, A.A Joyland is a pioneer recreational goods and products and arcade machine manufacturer based in South-East Asia. A.A Joyland has an extensive line-up of modern arcade games in their own amusement and indoor theme parks like Super Space Karachi, Super Space Hyderabad and other theme parks across Pakistan. Here are some reasons why A.A Joyland is one of the leading amusement products and services and arcade machine manufacturers in the amusement industry.
Quality
When it comes to amusement products and services, quality is the key. Usually modern arcade games machines have no quality issues, but that all depends on the arcade machine supplier. Every arcade game manufacturer has a quality or ISO rating that you should definitely revise before making a purchase.
Warranty
For any type of game machine from arcade machine suppliers, warranty is crucial. When you purchase an arcade game machine from A.A Joyland, we as a reputable arcade game manufacturer ensure that you receive warranty with your purchase for utmost convenience and sense of security. Unlike other arcade machine manufacturer, we offer set-ups and installations as well
Line-Up
Arcade games are not just fighting games, racing games or shooter games; there are loads of other genres modern arcade games come in.  Before making a purchase for your indoor theme park or amusement park, see the catalogue of the arcade games manufacturers. Games like air hockey, foosball, and arcade basketball are also provided by reputable arcade games manufacturers like A.A Joyland. Here are some of arcade games A.A Joyland offers as an arcade machine manufacturer.
Air Hockey
In Air Hockey, fun is the only winner. If you're looking for the quick table hockey battle, then Air Hockey is the perfect modern arcade game for you. Simply grab a paddle and try to score a goal by shooting the puck inside the opponent's goal. It's one of the best arcade game you can purchase from any arcade game manufacturer and we at A.A Joyland have some of the best quality Air Hockey machines in the market.
Now you don't have to be in the NBA to fulfill your basketball dreams, because our Hoop shot is the perfect modern arcade game for basketball fans. Grab a ball, aim and then shoot with your might to land baskets. The player with the most baskets wins the game.
Monster Hunter
Load your guns, because things are about to get serious. Monster Hunter is a game for those who want action, thrill and horror packed into a single experience. You're spawned into a dystopian society where there's an onslaught of monsters and the only way out is to fight back. Grab your gun and start hacking"n" slashing into a swarm of monsters to nab points and win the game. We're one of the fee arcade game manufacturers that construct and develop first person shooter game with complete remote gun controls, speakers and intuitive controls for the most immersive experience
Jolly Crane
Got love for candies? If yes, then our Jolly Crane game is the place to be. Jolly crane is an interactive modern arcade game where you use controls to try your luck in grabbing candy inside the machine through a crane. Unlike other arcade game manufacturer, we construct jolly crane machines in accordance to your requirements including color, size and themes. You think can win the most candies?
In Conclusion
To conclude everything we've discussed in this blog, arcade games are super fun in exchange for a quick buck. These modern arcade game machines can be set-up in amusement and indoor theme parks. As a renowned arcade machine supplier, A.A Joyland offers all the best arcade games that you love.