How to Throw a Laser Tag Birthday Party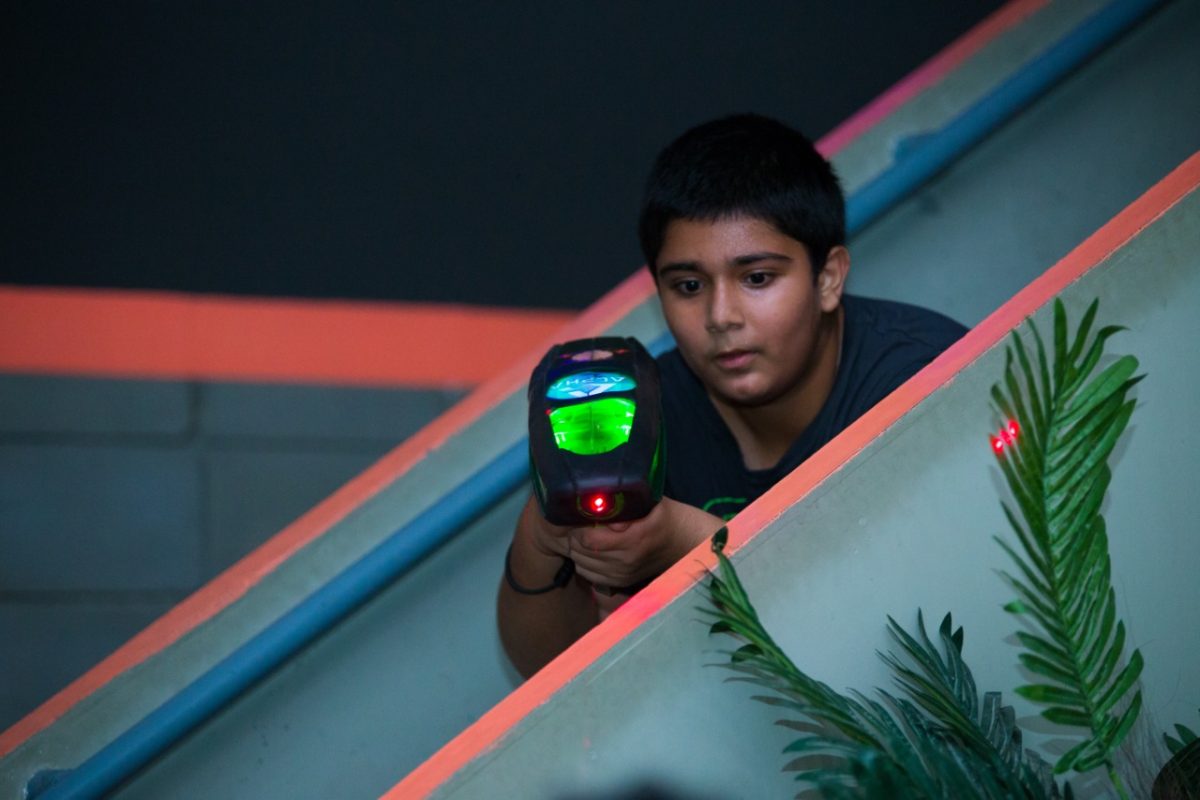 Are you looking to throw an exciting birthday party for your friends and family at the most thrilling laser tag arena in the city? There are many arenas and amusement settings that provide you with a complete package of Laser tag birthday party supplies and equipment to surprise your friends and family with the biggest birthday bash ever. Regardless of whom you are trying to cater, your kids or friends, Laser tags are the best birthday party options for the people you care about. Birthday party planning can never be an easy task for parents who are looking to surprise their kids and it is a known fact that kids love laser tag. There are many recreational and entertainment equipment manufacturer that can help you organize the best outdoor laser tag birthday party ever. The Laser tag gun looks incredible and the neon color pop-up in the dark background creates the thrilling and aesthetical atmosphere that kids especially teenagers enjoy the most. Laser tag comes with many features some of which are described below.
Lightweight and Reliable Equipment
Laser tag birthday party equipment is not only reliable in quality with all the safety features but also very light weight which makes it easy to carry and install as per users requirement. Laser tag is utterly accurate which serves as another reason for its desirability.
Offers Variety of Games and Game Modes
Laser tag comes with variety of different games that gives adrenalin fueled, action packed experience to the players. Not only that; but with different game modes, players can play in a team or go solo.
Designed for Age group from 5 years and onwards
Laser tag is so user friendly that kids even below five years of age can play if they are not scared of the dark and can understand the rules. It is an absolute attraction for people of all age groups.
Laser Tag Equipment are Safe
The Laser used in the Laser Tag guns is practically very safe. The sensors that are used in Laser tag go through numerous quality laser firearms check and are tried and tested for the safety of people of all age. The lasers that are utilized in laser firearms are not real lasers but rather a sort of infrared light which is practically equivalent to those utilized in numerous remote controls for TV and different machines.
The increasing trend of outdoor birthday parties with laser tag games has been a source of fun and joy not only for the young ones but also for adults. Although laser tag is relatively a new trend in the country but since outdoor laser tag equipment rental services are so reasonable and offer contemporary and top notch equipments and supplies in the market, it's feasible to say that this trend is here to leave a mark. Laser tag provides parents with the peace of mind and satisfaction that they have arranged for a thrilling birthday party for their children while also keeping their budget intact. Laser tag has really made the intimidating and arduous task of planning a birthday party easy for parents and added a whole new element of fun to it.  Now parents can bring joy to their kids by throwing a birthday party without a hassle.