Trampoline and Brain Development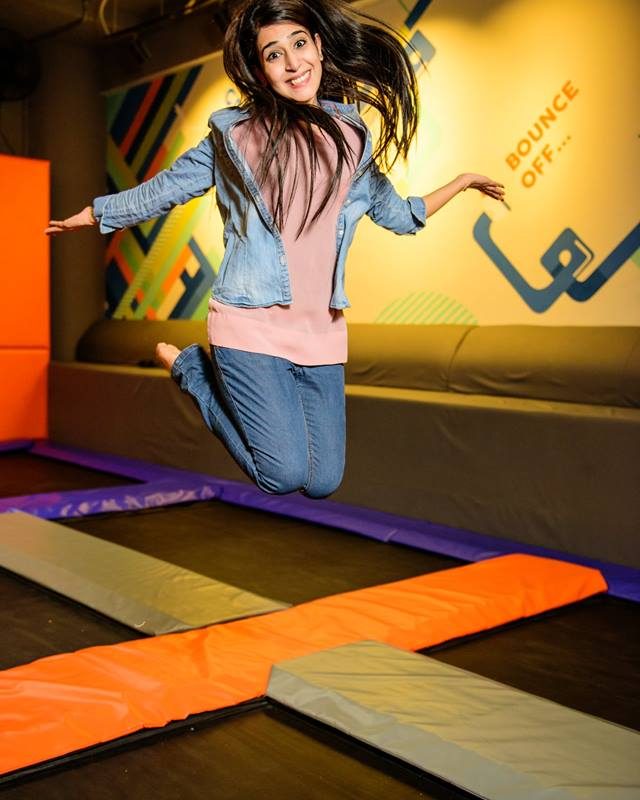 Trampolines – not only fun but an amazing workout exercise masked as a recreational activity. Remember the feeling of flying from our childhood, jumping high above the ground pretending to be a superman, showing off our back flips to our friends who admire our jumping. That feeling can be ours again or we can give that gift of freedom to your own children and encourage them to have fun by trampoline jumping. Also, if you are wondering how to improve your health or the health of your children without buying expensive equipment or getting a membership to a gym, then trampoline jumping is the best choice. Jumping on trampolines is fun and provides hours of entertainment. It also is a high-energy fitness tool that promotes a life-long habit of healthy exercise. There are many benefits of trampoline jumping for everyone that will not only make us smarter but will also give us the physical strength, persistence, confidence, health and fitness to live a successful life for good.
Brain Development
There are a lot of brain improving benefits of bouncing on the trampoline that result in the overall development of intelligence and smartness. It provides us with vestibular stimulation by improving their sense of movement and balancing and with it also the sense of quickly reacting to certain situations by keeping our body in a stable position while jumping.
Physical Strength
While Jumping and bouncing on the trampoline, our body goes through some excessive workout which not only strengthens their bones and muscles but also improves the overall physical health. Also it keeps us in good physical shape and provides us with the strength to participate in all the other physical and sporting activities.
Persistence and Confidence
Trampoline jumping is not easy at first and it requires some patience and a little time to master the skill. This improves the level of persistence and encourages us to work hard in order to learn something. Also, it gives us a lot of confidence to discover new, different, and difficult activities since we have mastered the skill of trampoline jumping.
Keeps Fit and Healthy
Regular jumping on the trampoline keeps our body fit, healthy and in a good shape. Fifteen minutes of trampoline jumping burns more calories than forty minutes of jogging and provides our bodies with excessive work out. Bouncing on the trampoline keeps the blood flowing in our body and reduces the risk of any cardiovascular disease.
Trampoline jumping is not only a lot of fun but also a very good and healthy activity that changes our overall posture and personality, making us smart, strong, healthy and happy. Trampoline and brain development, persistence, confidence, physical strength and fitness gives us all the smartness that we requires to stand out among all the other and motivates us to become a prominent figures in our society. This is why among all the other indoor activities I prefer trampoline the best activity as it boosts our overall demeanor and provides us with a better chance to adapt to competitive life style that live in, giving us the ability to survive and make us spontaneous and bold even in the toughest situations.